The strategy was brilliant, and then…nothing happened.
Successful strategic changes harness the organization's most valuable asset – the power of its people. Here are three ways to enroll people to become change agents and, in the process, create thriving organizations that stay ahead of the competition and deliver on their missions.
First, develop and share the compelling why or purpose for change
Second, understand what is not working and, as importantly, what IS working that you can build from.
Third, distribute ownership so everyone has a role to play.
Check out the AMA Playbook blog to read more!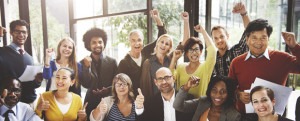 http://playbook.amanet.org/3-keys-driving-people-powered-change/