Our

Books
Strategic • Agile • People-powered Change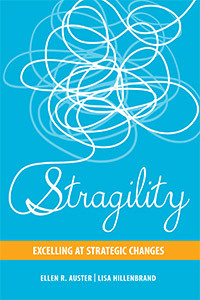 Stragility: Excelling at Strategic Changes
Success in business demands an organization that is agile, innovative, and alert, capable of reinventing itself to handle whatever comes its way. Yet most attempts at transformational change fail, hamstrung by poor strategy, office politics, stakeholder resistance, and the pressures of constant transformation.
In Stragility, Ellen Auster and Lisa Hillenbrand equip leaders at all levels to navigate these challenges while building skills and capabilities for the next strategic change.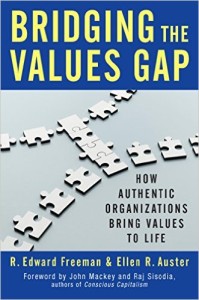 Bridging the Values Gap: How Authentic Organizations Bring Values to Life
Business has a values problem. It's not just spectacular public scandals like Enron (which, incidentally, had a great corporate values statement). Many companies fail to live up to the standards they set for themselves, alienating the public and leaving employees cynical and disengaged—resulting in lower productivity, less innovation, and sometimes outright corruption.
To bridge this gap between the "talk" and the "walk", Freeman and Auster provide a "values through conversation" process through which organizations can collectively surface deeply held values that truly resonate with everyone, from top to bottom.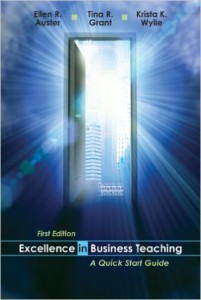 Excellence in Business Teaching: A Quick Start Guide
A practical, action-oriented, easy-to-use book offering outstanding guidance on course design, context setting, class preparation, delivery modes, effective feedback, and continuous learning. Short and succinct format with bulleted lists, worksheets, anecdotes, examples, and frequently asked questions.